Carnival 2018 Calendar
Saturday Jan 27th.
T.ART(ARE) experience propose a 7cocktail party (100€) in 2 saloons of a Private Palazzo, from 21h-01h. For only 25 persons maximum. Contact us for details.
Saturday Feb 3rd.
- Alchemy (dinner from 21h // € 220 wine included) or after Dinner (€ 50 including 1 drink)
Get in touch with US with the number people.
Friday Feb 9th
Decadenza X Gala Nocturna at Scuola Grande san Giovanni Evangelista. book tickets: http://www.veneziahub.com/decadenzacarnival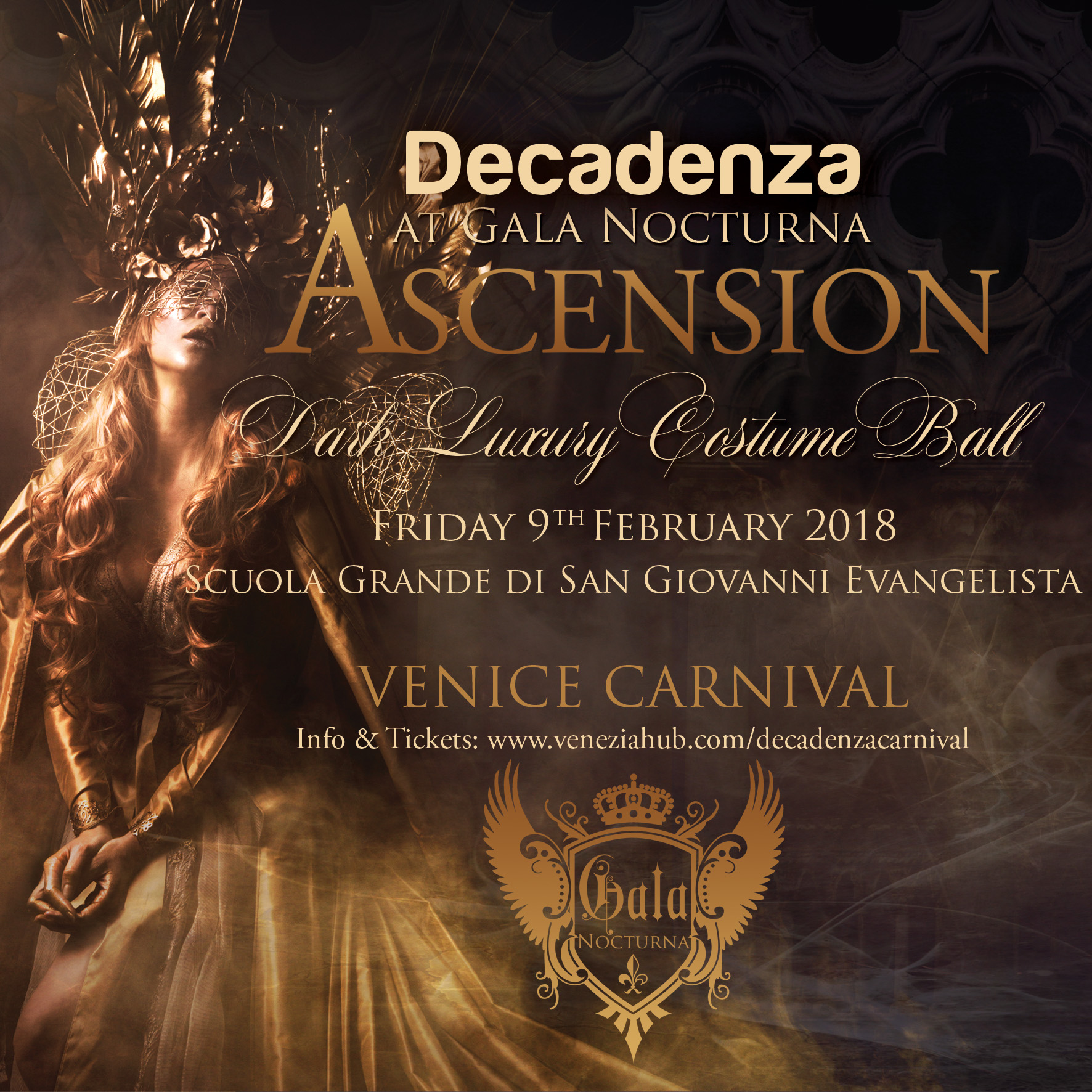 Saturday Feb 10th
Casanova Grand Ball produce this dinner (670€) or after Dinner (23h30 for 170€)
get in touch with us